Types of Electroless Nickel Plating
We offer RoHS compliant chemistry.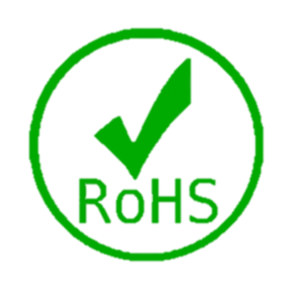 Precise plating thickness: .00012 - .0025 inches.
Hardness from 48 - 52 Rockwell C (up to 64 Rc with heat treating)
Part sizes up to 8'x3' and 4'x4'
Most Company Specifications
Electroless Nickel Plating
Electroless nickel (EN) plating is an auto-catalytic chemical reduction coating that requires no electricity to process.  The popularity of EN has been steadily increasing over the past decade due to improvements in solution stability, pretreatment cycles, reducing agents and equipment.  Typical applications include aerospace hardware, automotive parts, food processing equipment, fluid power components, textile machinery, hydraulics, valves, pumps, plastic molds, electronic components, chemical processing equipment, and printed circuit boards.  EN can be plated by Parts can be plated via barrel, rack or basket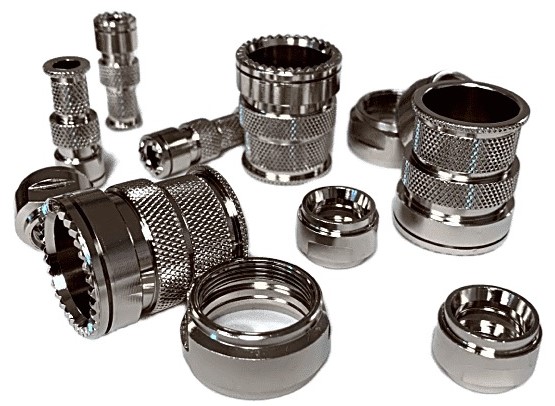 EN is especially good at coating surfaces that require uniform thickness across irregular shapes, including deep recesses, bores, and blind holes.  The coating provides excellent resistance to corrosion, wear, and abrasion.  Additionally, nickel can be used to increase ductility, lubricity, solder ability, electrical conductivity and hardness.  EN can be plated over a wide variety of metals including aluminum, copper, brass, stainless steel, titanium, ceramics, and cast iron.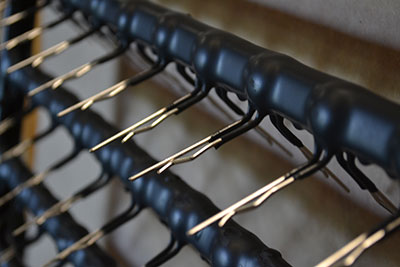 Rack plating is ideal for delicate or complex parts. Parts are hung on a unique rack developed exclusively for that product. The rack is then submersed in a nickel plating bath.  Because the part is locked into place, the contact point can under plate (rack mark).  To offset this limitation, ADV Plating designs racks and pins to have the smallest contact point possible and has created several proprietary mechanical and pneumatic controls.
Rack plating is labor intensive and therefore more costly than barrel plating.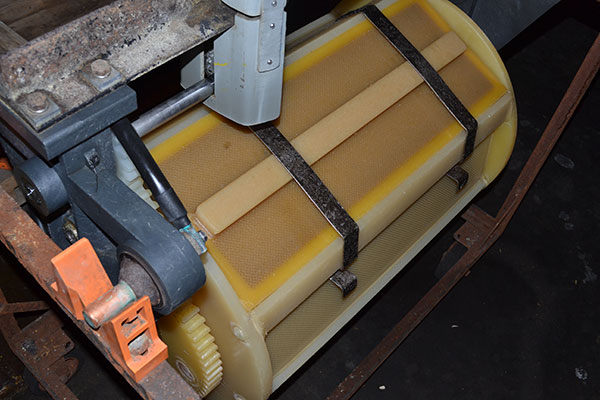 Barrel plating is an efficient and lower cost method of plating (vs rack plating). Parts are placed inside a barrel that slowly rotates while it is submersed in a nickel plating bath.  This plating method is recommended for high volumes of parts to ensure uniform coverage. However, some parts may be too delicate or fragile to be barrel plated.
Our experienced staff will work with you to determine the best process to meet your engineering and cost requirements.