Leadership at
ADV Plating
ADVP is veteran owned and operated. We believe in the leadership experience and discipline of those who have served our country in the military and are proud to employ some of the hardest working folks out there.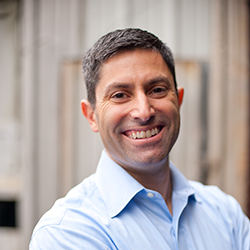 Kyle Caniglia
President
Kyle Caniglia is the President of ADV Plating, an industrial surface finishing company serving the medical, aerospace, defense, electronics and automotive industries. He is responsible for all aspects of the organization's performance to include generating revenue, optimizing expenses, and managing risk. In addition to his role as President, Caniglia is also the founder and CEO of GCP, a diversified holding company that acquired ADV Plating in 2015.
Caniglia has twenty years of experience leading organizations of varying size, function and industry through change & growth. Prior to founding GCP, he held executive roles in sales, marketing, finance and operations at Ally Financial, Bank of America and GE. Caniglia began his career as a Field Artillery officer in the U.S. Army.
Kyle holds an MBA from the University of Chicago's Booth School of Business, a BS in Chemistry from the University of Richmond and is a certified Six Sigma Black Belt. He serves as the Chairman of the McEvoy Foundation. Caniglia resides in Charlotte, NC with his wife and two children.
Dena Lee
Production Supervisor
Dena Lee is the Production Supervisor at ADV Plating. She is responsible for all plating operations. With over 25 years of experience in plating, she brings a wealth of knowledge to the ADV team. Dena's warm personality, technical expertise and experience make her a unique asset.
Dena currently resides in Monroe, NC with her husband, Scooby, and two sons, Andrew and Justin. During her free time, Dena likes to work in her garden and visit the shooting range. Scooby is a veteran of Operation Iraqi Freedom and Operation Enduring Freedom. He is currently U.S. Army National Guard and has been enlisted for 17 years.
Dana Budde
Office Manager
Dana Budde is the Office Manager at ADV Plating. She is responsible for handling customer needs, accounting, and coordinating shipping and receiving. Her experience in project management, customer relationships, and problem solving make her an asset to the ADV team. Prior to employment at ADV, Dana was a Project Manager in the commercial construction industry.
Dana currently resides in Peachland, NC with her husband, Nate, and two dogs, Kimber and Autumn. During her free time, she is an avid DIY'er and outdoor enthusiast. Dana is a military brat, both her parents are U.S. Navy veterans and her siblings are U.S. Air Force veterans.