Electroless Nickel
with PTFE 
Precise plating thickness: .00012 - .0025 inches.
Hardness from 48 - 52 Rockewell C (up to 64 Rc with heat treating)
Teflon-Impregnated Electroless Nickel
Electroless nickel/PTFE is a nickel-phosphorous-polytetrafluoroethylene (PTFE) co-deposit on metal substrates. The process yields a surface with the engineering properties of nickel and the additional lubricity of PTFE. As with standard electroless nickel, the deposit occurs via an autocatalytic chemical reaction so that a reliable, repeatable coating  of uniform thickness is generated. This makes it possible to effectively coat parts with sharp edges, deep recesses, seams, threads, and complex geometries.
Electronic, medical, automotive, aerospace, and defense industries all use electroless nickel/PTFE when components require more lubricity than traditional plating surfaces. They call for hard, uniform, self-lubricating coatings like electroless nickel-PTFE (EN-PTFE).
The coating's non-crystalline molecular structure adds resistance to corrosion and wear due to abrasion. The use of electroless nickel with the PTFE coating surface delivers a coating with excellent adhesion and extremely uniform coating thickness. Documented accuracy to +/- 10% is an assurance of consistent coverage. The non-electrolytic application provides completely uniform coating, including full coverage of hidden surfaces or intricate geometries and can withstand temperatures up to 500ºF.
The appearance of the plated finish is usually dull silver-gray, and can be used as a non-reflective coating for military applications. Electroless nickel/PTFE can be applied over a variety of substrates including stainless steel, aluminum, copper, brass and others. This process is difficult to perform well, but ADV Plating draws on over three decades of experience to provide a consistent, high-quality finish.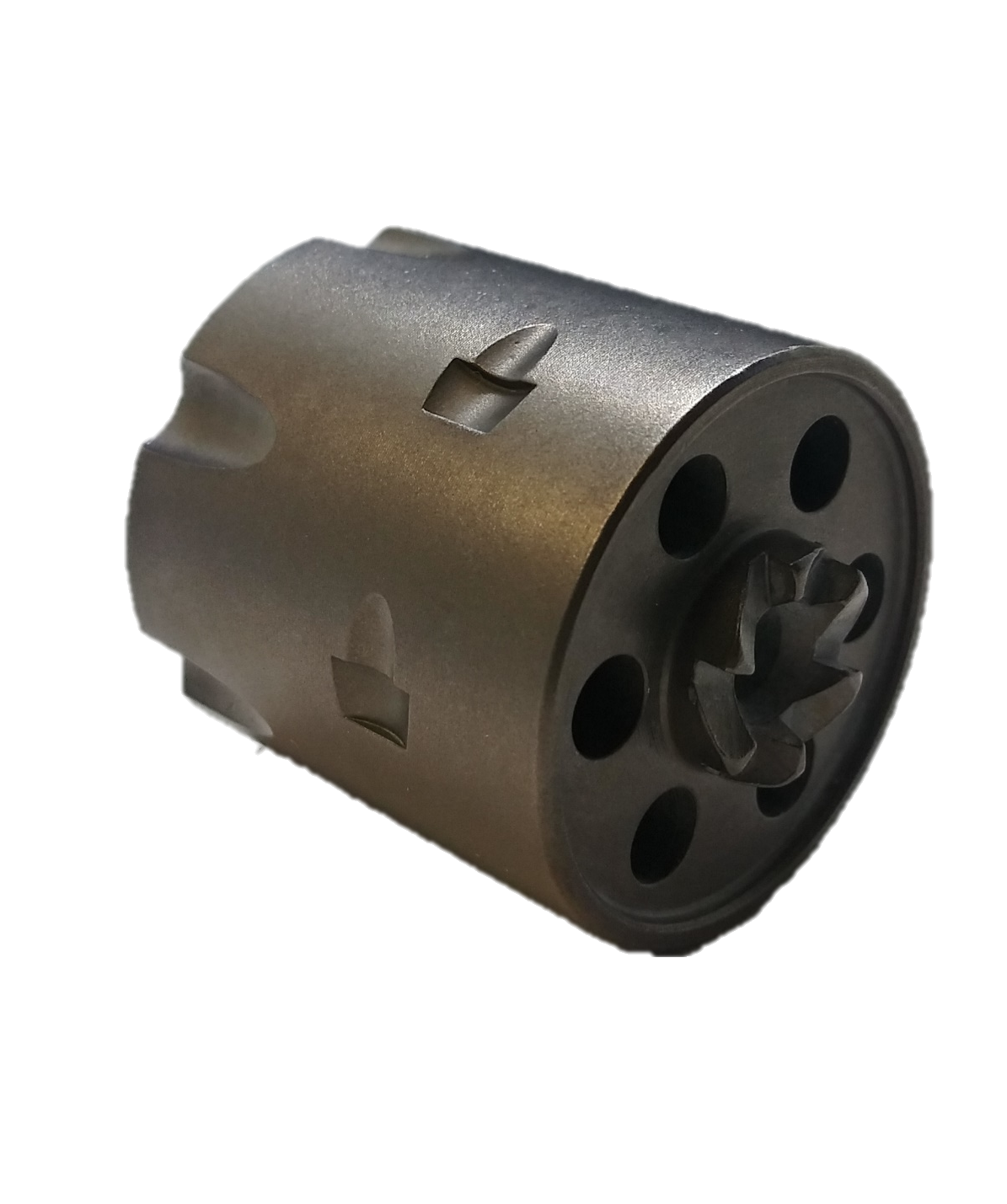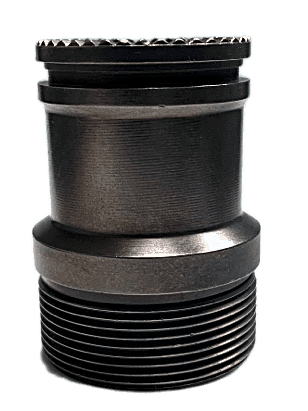 Superior wear, corrosion and friction resistance
Dry lubrication
Low coefficient of friction (vital for sliding, moving & friction-wear applications)
Enhanced release, non-stick surface (for molding operations)
Uniform coating and deposit thickness (even on complex geometries)
Non-wetting surface repels water, oil, and other potential contaminants
Phosphorus Composition: 7-10% by weight
PTFE (Teflon®) Composition: 4-9% by weight (13%-27% by vol.)
Coefficient of Friction: Less than 0.10
Ideal in low loading and low temperature applications
Repels water, oil, and other potential contaminants